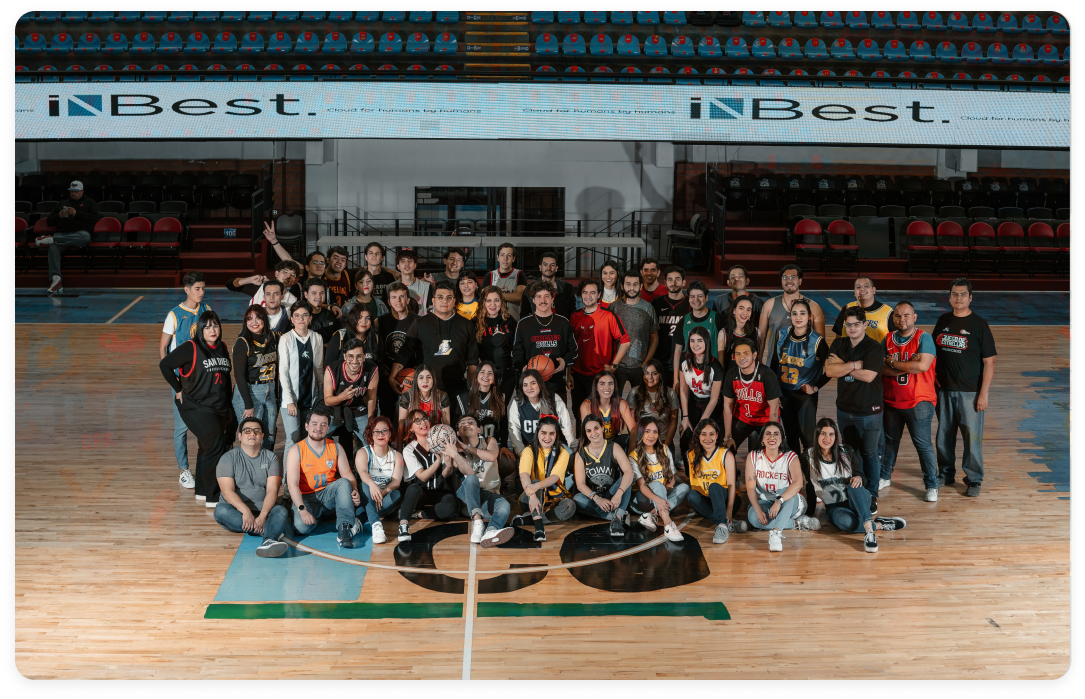 Cloud for humans by humans
Meet our talented team of Rockstars, experts in their field and committed to providing the best solutions.

Our family of developers, engineers, marketers, accountants, administrators, and other professionals that make up the entire iNBest team, possess extensive experience and knowledge in the latest technologies and methodologies. This ensures our ability to provide innovative and efficient solutions to our clients.

We are dedicated to maintaining a highly qualified and certified team to ensure that we remain at the forefront in an ever-changing technological landscape. We are motivated and committed to quality, continuous improvement, and the success of our clients.
Arroyo Capital, our investors.
Arroyo Capital is a Canadian investment platform that, like us, strongly believes in a future where the adoption of hybrid and multi-cloud technology is the key to achieving the pinnacle of efficiency and optimization in business processes. Similarly, the incorporation of artificial intelligence into day-to-day operations enhances productivity and enables continuous improvement.
We manage over 5,000 kilometers of optical fiber across the country, thanks to our proprietary infrastructure and commercial agreements with Mexico's leading carriers, to provide you with the highest quality dedicated links.

+ 25 years of Experience.
At Servnet, our commitment to the customer is to deliver a boutique service with impeccable quality, absolute transparency, and cost optimization through intelligent solutions.